Air India Express flight carrying 191 onboard crashes; 16 dead
An Air India Express flight coming from Dubai to Kerala's Kozhikode with as many as 191 people on board crashed after skidding off the runway while landing at the Karipur Airport on Friday.
At least 16 people have reportedly lost their lives, while many others are said to be injured. Ambulances and fire tenders have been rushed to the spot.
Here are more details.
Incident comes amid heavy rainfall in the area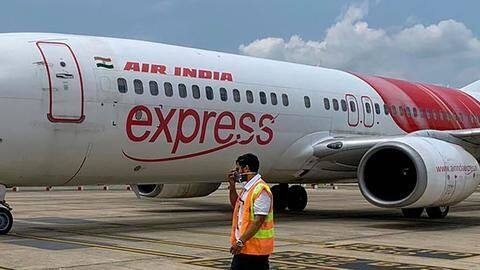 The Dubai-Kozhikode flight IX-1344, which is a Boeing 737, reportedly landed at around 7:45 pm at the Calicut International Airport.
The aircraft appeared to have overshot the runway, reported News18 citing Air India Express sources.
The incident reportedly took place due to the heavy rainfall in the airport area after 7:00 pm.
Here's a video from the incident at Kozhikode airport
There were 6 crew members on board: Air India Express
Following the incident, Air India Express issued a statement, saying, "There were total 184 passengers, including 10 infants and 6 crew members, including two pilots, onboard Dubai-Kozhikode Air India flight (IX-1344) that skidded during landing at Karipur Airport today."..Read more>>
Source:-newsbytesapp
Share: