Patanjali Launches WhatsApp Competitor Named 'Kimbho', And Everyone's Like 'Kyu Bro?'
Baba Ramdev is definitely on a mission. What mission exactly, you ask? Well, in my honest opinion, it seems like he's on a mission to get to Mars before anyone else. Though, for now, he still just seems to be in the tech phase, at this rate, I'm sure it won't take him long to take on interplanetary travels. I mean, look at his trajectory. Two days ago, Baba Ramdev's Patanjali launched SIM cards teamed up with BSNL. And last night, they announced their foray into the software world.
Patanjali's spokesperson, SK Tijarawala tweeted the launch of a new messaging application called Kimbho.
In the tweet, Kimbho has been pitched as a direct challenge to popular messaging app WhatsApp:
Kimbho is the OG "Waaasuppp?". Friends of mine, consider this as your formal notification that we'll be replacing all forms of "wassup" with "Kimbho", effective immediately.
Kimbho and Baba Ramdev's steady shift from the FMCG market to the tech industry has got Twitter nervously laughing. And of course, Twitter cracks the best jokes at times such as these.
1. Darshan karlo pehle.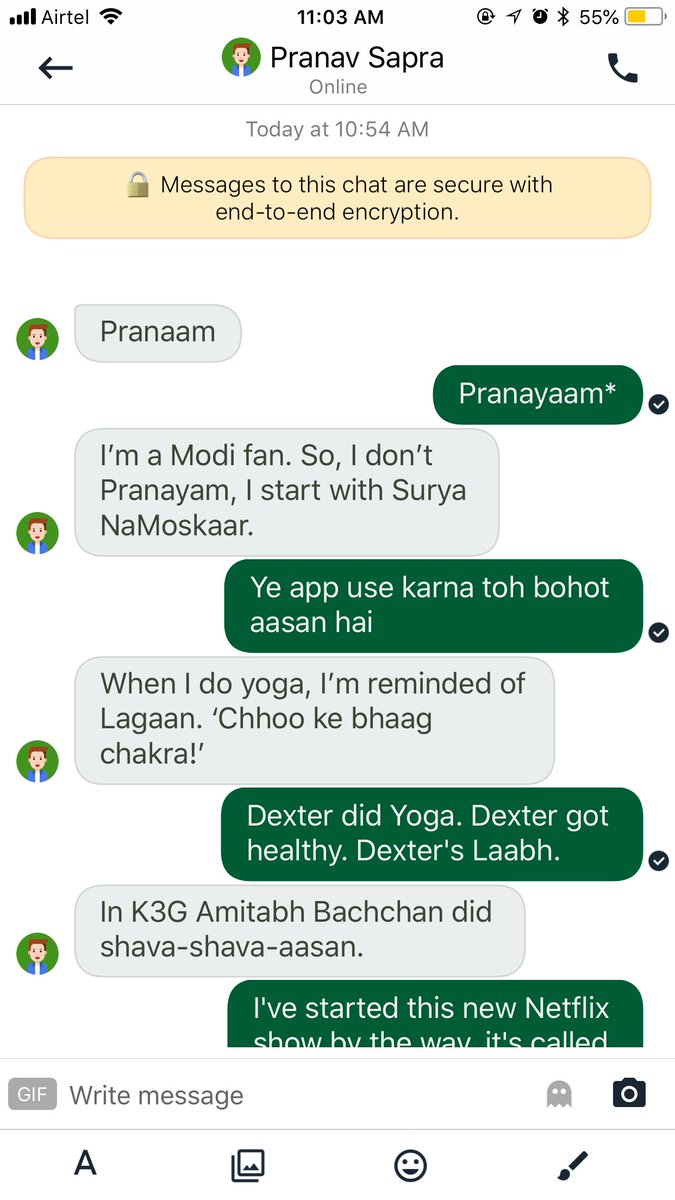 2. Soon. Maybe next week.
3. Swipe left if kundli doesn't match, swipe right for muh dikhai.
4. Very innovative indeed. I've never seen anything like it before in my life!
5. Seriously?! Quickies!
6. Move over North Korea.
7. Everybody's major concern right now……………Read More>>
Source by storypick
Share: